Home
/ About us
About us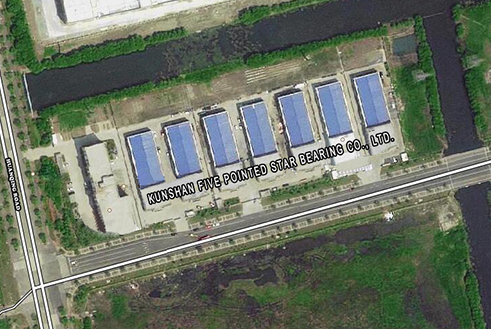 Kunshan Five-Pointed Star Bearing Co., Ltd is the branch of Red Star Bearing Factory (Shanghai Lu Hong Bearing Factory), moved to Kunshan officially and changed its name in July 2017.
There are 60 years of professional bearing production history. The company has developed on the basis of more than 20 excellent technicians and other experienced engineers. While inheriting the advantages of technology, it also shoulders the responsibility to carry forward the brand.
The factory was established in 1958, known as "Red Star" brand bearings, and won the recognition in domestic and international bearing industry.
The company Mainly contains American series, Japanese series, Korean series, European car bearings, which are hot sold over the world.
Nowadays "Five-pointed Star" treats "innovation and excellence", "quality and integrity", "customer satisfaction" and "eco-friendly and caring worker" as the business philosophy, the life, the goal and the responsibility. We are committed to create the five-pointed star bearing into a century of national enterprises!
IQFPS DEVELOPMENT PATH

Established Kunshan Five-pointed Star Co., Ltd

Established Lu Hong Bearing Factory

Successfully design automatic transmission heat treatment unit

Built self-developed automatic vibration at the end of the quenching unit

Using the inner ring cold extrusion process, becoming the first in domestic

Built 4G7002136L bearing ring car processing line

Design FX-200, improved the degree of automation